Project title: Corporate Social Responsibility in Business Practice of the Visegrad Region
Focus area/objective:
Entrepreneurship, Innovation and Research,Tackling economic challenges and improving the ecosystem for
businesses and social enterprises through joint lobbying, common policy solutions and exchange of best practices

IMPLEMENTATION PERIOD: 01/10/2022–31/03/2024
Project map the current state of implementing activities of Corporate Social Responsibility by business entities in the Visegrad region
(Slovakia, Czech, and Poland), evaluate their readiness for mandatory CSR reporting required by European Commission, describe CSR
activities they are implementing (respecting the Tripple Bottom Line) and formulate generalizations for countries, generalizations for region
and comparisons between countries. Based on these, recommendations for policy makers, business practice and educators of future
managers are formulated.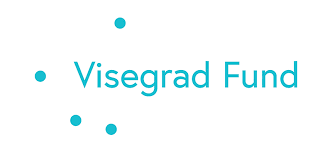 The project is co-financed by the Governments of Czechia,
Hungary, Poland and Slovakia through Visegrad Grants from
International Visegrad Fund. The mission of the fund is to advance
ideas for sustainable regional cooperation in Central Europe.